Sewage Backup Cleanup in Savannah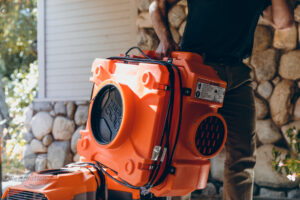 When it comes to sewage backup cleanup in Savannah, 911 Restoration is here to help. Sewage backups can present a wide range of issues for your health and your property. It is very important that you evacuate the damaged area immediately and call professionals for help. From making sure that there is no damage to your property to sanitizing your place, we help you with it all. We are a certified, well-reputable, and awarded sewage backup cleanup company. You can count on our years of experience with residential and commercial properties and our reliable processes at all times. Our experts offer a number of services and are ready to help you out with any type of backup cleanup. 
We are available 24 hours a day, 7 days a week, and 365 days a year. Therefore, we work even on holidays and during extreme weather. This helps us offer better coverage and services, no matter what you need help with. From sewage backup cleanup after plumbing accidents or cleaning up after natural disasters – we are here to help. Each of our experts is IICRC certified and trained to help you in any way possible. This training and certification mean that our experts have the necessary skills, knowledge, and confidence to help you get a Fresh Start. 
No matter how bad the situation may seem, with 911 Restoration of Savannah backing you up, you can rest easy! We not only help you recover your property but also help you deal with insurance. 911 Restoration of Savannah has very good relations with a number of insurance providers. This also lets us work towards a better settlement and terms for you and your property. 
Ready to get your Fresh Start? Call us today, and let's get started!
911 Restoration for Sewage Backup Cleanup 
When there is any type of disaster, there is no telling how far the damage can go. The longer you wait, the more damage you will have to face.  This is why there are two very important things to keep in mind. One: you need to call a sewage backup cleanup service in Savannah right away. Second, it is important that the company arrives on your property as quickly as possible. This is where the 911 Restoration promise of quick response comes into play. 
We have a 45-minute response guarantee and a service that always puts your needs first. From the moment that we receive your call, our experts push hard towards reaching your destination in time and with all the tools needed for your service. Our goal is to reduce disturbance as much as possible. This means helping residential properties recover quickly. Furthermore, this practice prioritizes operations for better commercial activities as well. 911 Restoration of Savannah is always ready to help you get your life back as soon as possible. 
All our services are tailored to promote and create trust in the community. To make sure you know exactly what you will be getting with our service, we offer free visual inspection to property owners. You also get free insurance consultations with our services, further improving your experience. 911 Restoration helps you get the most out of your time, money, and efforts. You can expect our knowledge and experience in sewage backup cleanup to work in your interest at all times. 
Therefore, call us today at *number*, and let's schedule a service or learn more about how we can help!
Our Sewage Backup Cleanup Service in Savannah
Sewage backups come with a number of issues for your property and health. There are countless issues that you will have to deal with as a result. These may include:
Sewage line repair

Plumbing services, and more. 
This is because you have to deal with the bad sewage odor, germs, and even the sewage material present in your lines. Dirty water that comes up from your sewage can be category 1, 2, or 3 (1 being fresh water and 3 being very dirty). Therefore, you need to keep in mind all the health risks that come with it too. The mold itself can also present a number of issues that you will have to deal with. Water damage along with mold can impact your structure's integrity as a whole.
The main problem is that the damage may not always be apparent immediately. In many cases, the damage is long-term and visible only after a few months or years. At this time, restoration action may cost a lot and take a lot of time.  Furthermore, sewage backup may result in the need for mold removal and water damage restoration as well. 
You need to deal with sewage backup cleanup immediately. If not, your residential or commercial property may face very expensive and long-term damage. Therefore, with the help of our experts, you can remove the standing water right away to make sure that these long-term issues don't arise as much. 911 Restoration of Savannah comes to your aid right away. With the help of the right tools and the right technique, we help you get rid of the problem quickly.
Call us today to learn more about our processes, techniques, and our Fresh Start approach!
Our Commitment – Your Satisfaction
We have a committed rapid response team that arrives at your property immediately. We work towards giving you a Fresh Start with our restoration process by getting rid of all the germs, mold, and water. Therefore, our service includes removing water, cleaning up the property, and making sure there is no long-term damage. Subsequently, we also work with many insurance providers across the area. We also offer direct billing with insurance companies. 
With every service, our ultimate goal is your satisfaction. For sewage backup cleanup service in Savannah, this includes immediately:
Removing any trace of germs on your property

Complete mold removal at your property

Water removal. 

Sewage cleanup after overflow

Checking for structural damage and making sure the property is in good health

Getting rid of any possibility of future damage 
We also offer a wide range of other disaster restoration services across Savannah. This allows us to check for other structural issues in the property as well. Whether the problem was due to the sewage backup or was present long before it, we help you get rid of the problem. Our promise of quality means you get efficient, reliable, and cost-effective solutions every time.
Our solutions are also designed to make a positive impact on the world. This is why we only use green products and techniques when serving your needs. So, no matter what type of emergency you are facing, call our experts today, and let's get started!