Service Areas
At 911 Restoration of Savannah, we take great pride in providing a thorough and complete approach to water damage restoration. We fully recognize that every situation is different, and our team is committed to working tirelessly to ensure that all areas impacted by water damage are carefully assessed and restored to their original condition. Using cutting-edge equipment and the most advanced techniques available, we work diligently to remove any standing water, thoroughly dry all affected areas, and repair any damage caused by water. Our services also include:
Fire Damage Restoration
Mold Remediation
Disaster Restoration
Sanitizing and Cleaning Services
Let us assist you with restoring your property and bringing peace of mind back to your life.
Flooding or Water Damage? Call Us Today 📞(912) 302-1988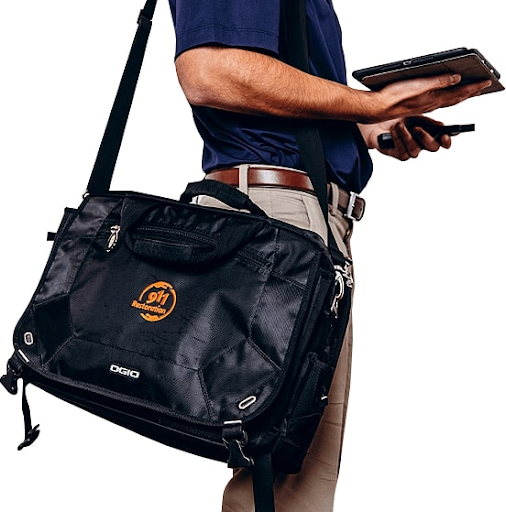 24-Hour Emergency Water Damage Restoration 
At 911 Restoration of Savannah, we understand that disasters like flooding, mold, fire, or water damage can strike at any moment, causing significant harm to your home or business. That's why we're proud to offer our 24-hour emergency water damage restoration services, available every day of the year. We'll be there for you, day or night, ready to respond to any emergency and prevent further damage.
45-Minute Arrival Time
With multiple locations, we're uniquely positioned to quickly respond to any size disaster in the Savannah area. Our team strives to arrive within 45 minutes to help prevent secondary damage and mold growth. You can rely on us to be there for you when you need us most, and we're committed to restoring your property to its pre-loss condition as quickly and efficiently as possible.
IICRC-Certified Specialists
At 911 Restoration of Savannah, we are proud to employ IICRC-certified restoration specialists who have the necessary experience, expertise, and advanced training to handle any water damage situation. We understand the importance of acting quickly and efficiently to get your property dried and restored to its pre-loss condition. Using scientific drying principles, we work diligently to ensure that your property is thoroughly dried, and we provide you with validation and documentation to prove that the job is complete.
Our team has undergone rigorous water damage training and has earned several certificates to demonstrate our commitment to providing exceptional service. We are dedicated to staying up-to-date with the latest advancements in the industry, so we can provide you with the best possible restoration services. Contact us today to learn more about our certifications and how we can assist you with your water damage restoration needs.
Our Restoration Process – Your Fresh Start!
At our company, we understand that water damage can be a stressful and overwhelming experience. That's why we're dedicated to providing a comprehensive restoration process that will bring you a Fresh Start. While each situation is unique and requires a customized approach, we follow a set of steps to ensure a thorough resolution.
 1.

Emergency First Contact
The process starts with emergency first contact. Our friendly and knowledgeable staff will assist you every step of the way and ask a few questions to better understand your situation and what resources may be needed to bring you a Fresh Start.
2.

Damage Inspection and Assessment
Next, we conduct an initial damage inspection and assessment to determine the type of water damage and the areas affected. This step is crucial to creating an effective plan of action that will result in a successful restoration.
3.

Water Cleanup and Removal
We then move on to water extraction, using powerful pumps and vacuums to remove hundreds or thousands of gallons of water as quickly as possible to minimize further damage and prevent mold growth.
4.

Drying and Dehumidification
After the bulk of the water has been removed, we use specialized equipment to target the remaining water and moisture.
5.

Sanitization and Cleaning
We then move on to sanitizing and cleaning, repairing and disinfecting all restorable items and structures that were damaged by the water.
6.

Fresh Start – Restoration with Compassion
Finally, our Fresh Start Restoration process ends with compassion. Our goal is to restore and protect your damaged property and bring you peace of mind during this difficult time. While the approach may vary based on the specific circumstances, we're committed to providing a systematic and effective response to mitigate the damage and bring you a Fresh Start.
Great Communication From Beginning to End
At 911 Restoration of Savannah, we take pride in our exceptional communication skills, which are crucial for water damage restoration. We understand that effective communication is vital to ensuring a stress-free experience for our clients. Our team is highly trained to keep you informed every step of the way, from your initial emergency call to the final stages of repair and restoration.
Our IICRC-certified technicians are available 24/7 to address any concerns and answer any questions you may have. We provide clear and consistent updates throughout the process, giving you peace of mind and the assurance that we are fully committed to your satisfaction and delivering the best possible outcome for your water damage situation.
The Trusted Leader in Water Damage Restoration in Savannah, Georgia
You can count on 911 Restoration of Savannah to quickly respond to your water emergency with the necessary equipment and trained professionals. We understand how difficult a water loss can be for homeowners, which is why we strive to make the restoration process as smooth as possible.
If you have any questions or concerns, please don't hesitate to give us a call at (912) 302-1988. We are always happy to help and provide you with the assistance you need to restore your home to its pre-damaged condition. Thank you for considering 911 Restoration of Savannah, your locally owned and operated franchise business with a national network of locations.
Locally Owned and Operated
We are proud to serve our local communities in: Savannah, Guyton, Hilton Head Island, Richmond Hill, Rincon, And surrounding areas
911 Restoration of Savannah is located at 86 Crestview Dr, Guyton, GA 31302. Give us a call 24 hours a day at (912) 302-1988.