Water Damage Restoration in Savannah
Weather Alert: If you are experiencing storm damage from tornadoes or severe weather, call us today for emergency assistance!
911 Restoration of Savannah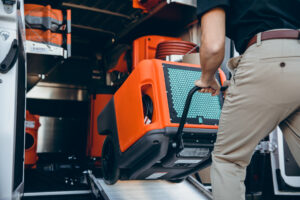 Due to the high precipitation rate in Savannah, property owners often have to deal with water intrusion. Water intrusion is in the form of basement flooding or leaky roofing. However, water damage can also occur because of leaky faucets and ruptured pipes.
No matter the cause of water damage, it is vital to act fast. Call us for immediate water damage restoration in Savannah. Once we arrive, we quickly implement water damage mitigation techniques. This step is crucial to stop further damage.
Reliable and Trustworthy Restoration Company in Savannah
It is vital to understand that water damage can wreck-havoc if you don't act fast. This is because the water seeps gradually into different rooms, thereby destroying your electronics and belongings. Moreover, standing water can lower the structural integrity of your home. So, contact our professionals for quick assistance. We inspect your property to determine the extent and severity of water damage. Accordingly, our team designs an action to ensure your property is restored to its pre-damaged condition.
At 911 Restoration of Savannah, we offer a Fresh Start with our comprehensive selection of property damage restoration services, including but not limited to:
Whether you're a Georgia homeowner or business owner, 911 Restoration of Savannah is your Fresh Start! We'll communicate with you throughout the entire process, help answer questions related to insurance, and restore your property to its pre-damaged condition. One of our IICRC-certified teams is dispatched within 45 minutes of your call! Contact us today, and one of our friendly representatives will assist you in finding the nearest Georgia location.
Property owners in Savannah are exposed to the risk of disastrous events because of weather changes. Summers in Savanna are hot and muggy, while winters are cold and wet. Such weather conditions increase the risk of water damage restoration. So, call us if water intrudes your property because of heavy precipitation or if fire damage occurs because of poor HVAC maintenance. We can help. We are experts in fire damage restoration in Savannah. Contact us immediately and we'll be at your service. That is our promise to you.
Fastest Response Time
At 911 Restoration of Savannah, we understand that time is of the essence after a disaster. Therefore, our business is open 24x7x365. We never close our business because we know that emergencies can't wait.
So, we are at your assistance round the clock. When you call us, we spring into action immediately. We never put you on hold or delay assistance. Our professionals arrive within 45 minutes. And as soon as we arrive, we begin the restoration work. We don't delay because we know that every second counts. Besides this, even a slight delay can add to costly damages, especially in case of water intrusion.
We take pride in responding to emergencies in the fastest time, like no other. Hence, with us, you don't have to wait for help. Dawn or dusk, we are just a call away.
Well-Equipped and IICRC- Certified Team
Local community members trust us for restoration work. One of the many reasons for their confidence in our services is that they know our IICRC-certified team performs all jobs. When you hire our crew, you can be confident that your project is in safe hands.
Our team is knowledgeable and skilled. Moreover, we have access to the latest technologies and tools. Therefore, no restoration project is too big or technical for us. Simply call us, and we'll take care of the rest. Our certified experts work on every project as a top priority. We make sure that your project is handled with precision and efficiency. Our goal is to restore your property in the shortest time with minimal disturbance to your daily life. So, whether you need services for fire or water damage restoration near me, give our experts a chance to serve you.
Sherry M.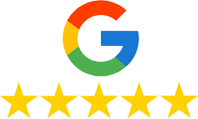 "I would give them 6 stars if I could. I had to deal with a flood in my business, an absolute nightmare for every business owner. [911 Restoration] came right away, and they are so professional and efficient. Even after everything was done they followed up and made sure everything was back to normal. A+ customer service. Thank you!"
Fire Damage Restoration in Savannah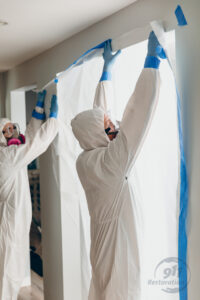 A fire can break out when least expected. Among the top causes of fire are
Unattended heating and cooking appliances

Candle fire

Holiday decorations

Overheated electrical systems and devices

Smoking

Chemicals and gasses like natural gas and propane gas

Lightning

BBQ grills

Unattended indoor fireplace
Once your property is on fire, call the firefighters immediately. After that, contact our experts for fast fire damage restoration in Savannah. Many people delay the restoration work because of financial constraints. This delay is no good. It will only add to your cost. 
Therefore, call us fast. Our team will restore your property cost-efficiently. We provide you with the highest quality of restoration services at affordable prices. Moreover, we assist you with insurance consultation. This includes filing insurance paperwork and document submission. We ensure you get fairly compensated for the losses.
We strive to help you take a fresh start. So, call us now. We will arrive in 45 minutes.
Mold Testing in Savannah
At 911 Restoration of Savannah, we also specialize in mold removal. We treat mold with a sense of urgency. This is because we know it can cause serious property damage. In addition to this, it is also health hazardous. Mold exposure can lead to respiratory issues and skin allergies. Therefore, get rid of it before the damage is done.
Contact our IICRC-certified mold removal team if you suspect mold presence. Some of the common signs of mold growth are black spots on the walls and a musty smell.
Once you call us, we will take the mold sample and lab test it. This will help us determine the type of mold growth and the best mold removal plan.
Sewage Cleanup in Savannah
A sewage backup is not a DIY job. As sewage water is highly contaminated with pathogens and bacteria, we never recommend cleaning it up yourself. It is essential to hire professionals with expertise in sewage cleanup in Savannah.
So, if you're looking for quick sewage backup assistance in Savannah, look no further. Immediately contact us for help. Our team is trained in cleaning up wastewater. We come equipped with the best machinery to deep clean your property. For safety purposes, we wear PPE suits. Rest assured, we help you get rid of sewage waste responsibly and safely.
Disaster Restoration
After storm damage in Savannah, you are likely to be in distress. The damage may seem beyond your control. But don't worry, you can trust us for quick restoration services. Contact our professionals for quality assistance. We will restore your damaged property fast and make it look as good as new.
For more information or service assistance, contact us now. Let us help.